George has  presented his findings in a range of venues including primary schools, colleges and regional and national natural resource societies. He has been interviewed on ABC Nightline, CNN, NPR and the BBC as well as appearing on Late Night with David Letterman. If you would like to have George Divoky share his insights and observations with your organization, please contact us at outreach@cooperisland.org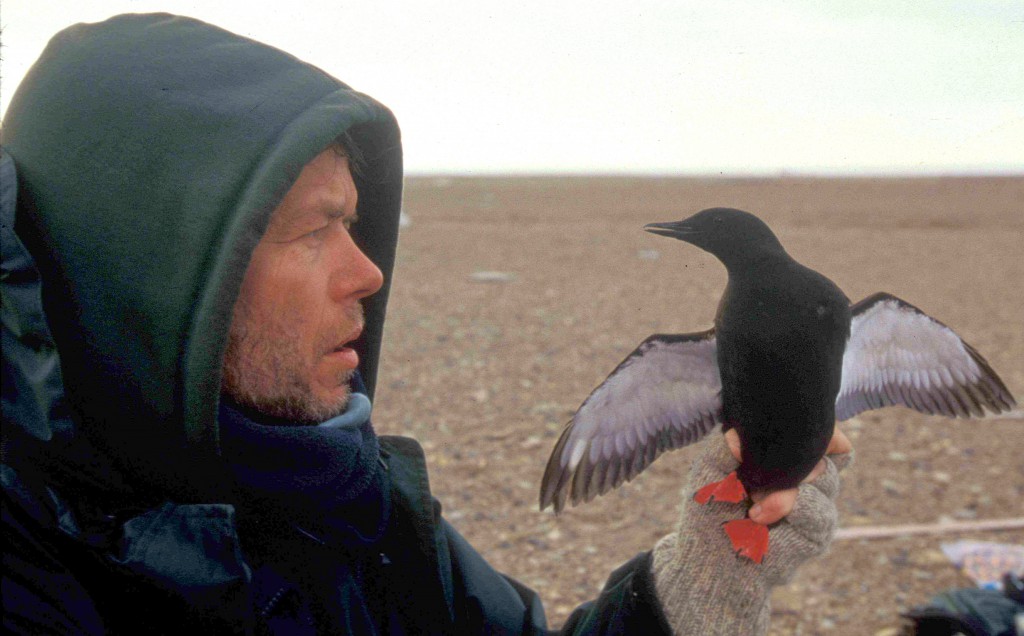 Upcoming Talks
2018 Our Annual Update – March 20
We will be holding our annual Seattle event on the 20th of March at the Swedish Club  just west of Lake Union on the slope of Queen Anne Hill.   Presentation will start at 7 p.m. after a social hour beginning at 6 p.m.
If you live on the Eastside of Lake Washington and can't make it to our March 20 event in Seattle you can hear all about the current state of the Cooper Island guillemot colony on March 22nd in Kirkland.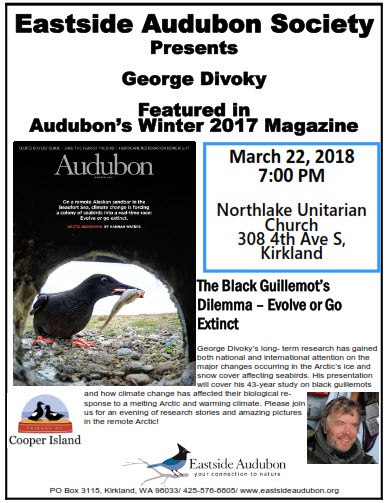 Archived Interviews
Radio Interview with NPR's Neal Conan on Talk Of The Nation
NPR Radio Transcript New Year's Day 2013
Closing the Circle: Memorable Stories of 2012
Aspen Environmental Forum 2012
Radio interview on Talk of the Nation
Barrow
George shares his observations and experiences on Cooper Island as part of a NSF project to document the experiences of people who work and live in the Arctic in spring 2010. Excerpts from the interview can be found here.