Science writer Jenny Woodman of Proteus writes about Cooper Island research and the current field season.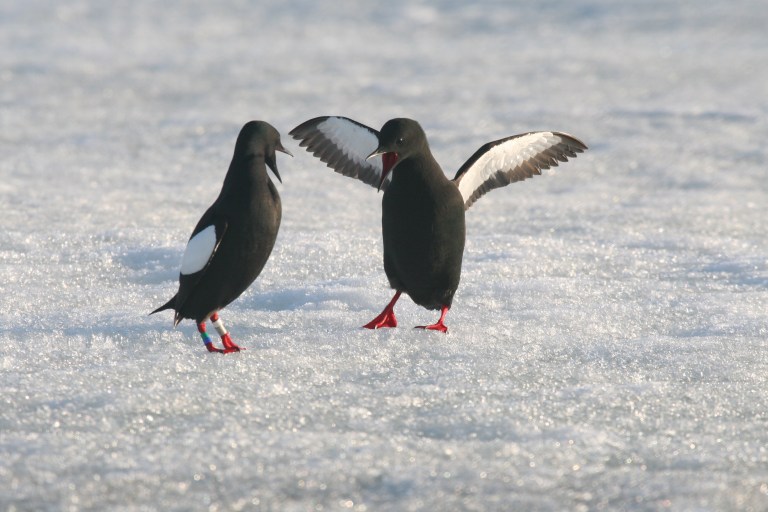 George Divoky frets–with good reason. In 2016, CNN Correspondent John D. Sutter called him the man who is watching the world melt. The description is as distressing as it is apt.
George sends us regular dispatches from a small field camp on Cooper Island, about 25 miles east of Utqiaġvik, where he has studied a colony of nesting Mandt's Black Guillemots for the last 44 years. Since his work began in 1975, the research has morphed into one of the longest-running studies of seabirds, sea ice, and climate change.
Read the full post and latest update on the 2018 field season here.