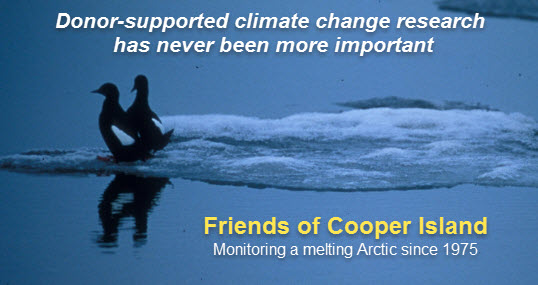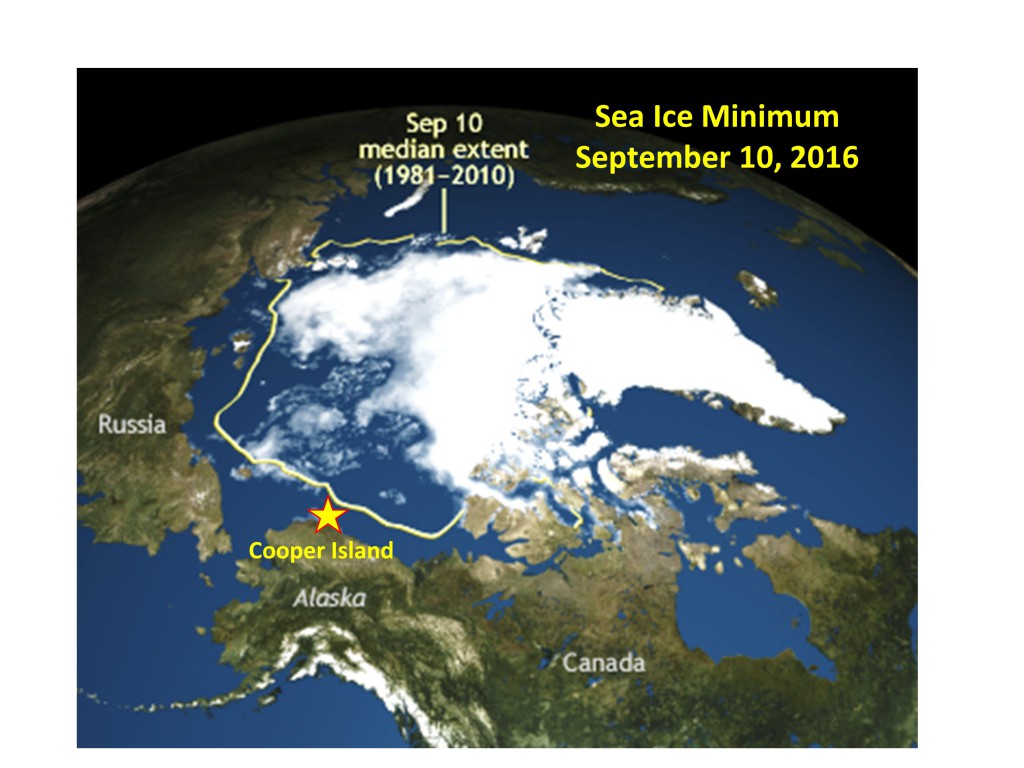 Our long-term study of the response of Arctic seabirds to a melting Arctic is of increasing importance as the effects of global warming become ever more obvious and the government's commitment to the issue is uncertain. The population of Black Guillemots on Cooper Island is now a third of what it was in 1990 as the sea ice the birds depend on for food has steadily decreased.
Here's how you can help: Support Friends of Cooper Island, a 501(c)(3) non-profit charitable organization, with a financial donation:
Through PayPal:
Send a check:
Friends of Cooper Island
652 32nd Avenue East
Seattle, Washington 98112
What will your contribution provide?
Transportation to and from the field
Food, "housing," and other expenses for field logistics
Data loggers and other scientific equipment
Education and outreach programs