August is the rainy month of our field season, and the first day of the month was tough for us. During our morning nest checks, it wasn't easy to keep our hands warm in a steady soaking rain, coupled with a windchill of 27 degrees Fahrenheit.
The fingerless gloves I wear daily in the summer are a godsend for handling eggs and nestlings–wet fingerless gloves at temperatures near freezing are only slightly better than no gloves at all.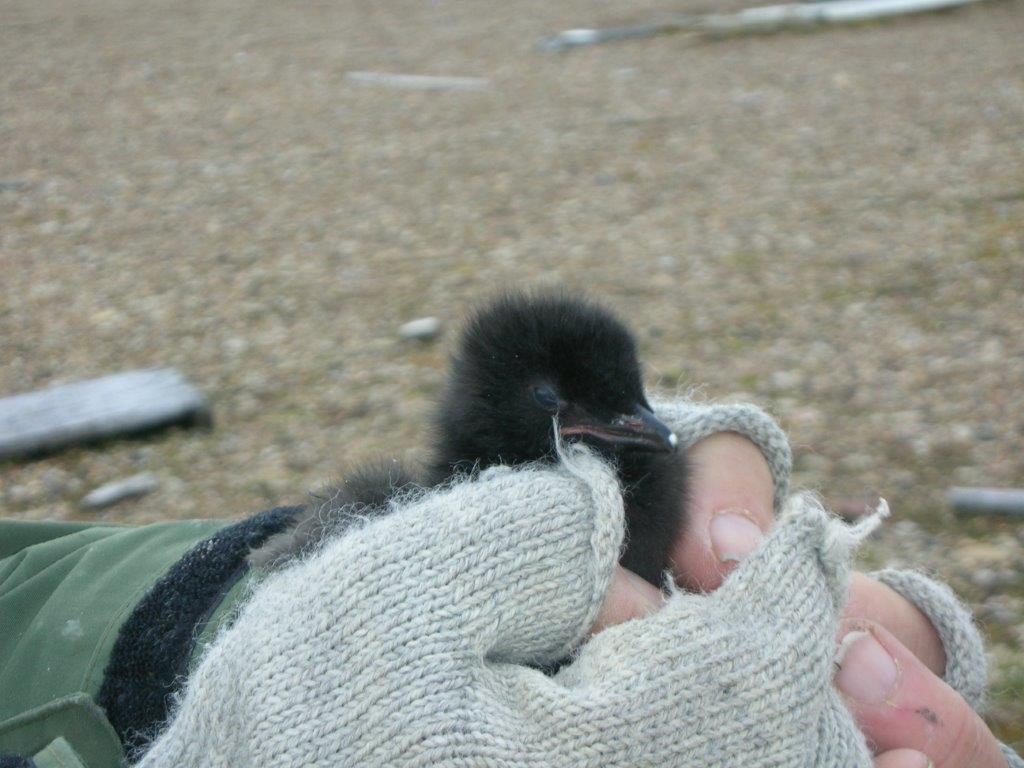 The cold, wind and rain (and numb fingers) were made more bearable by the fact that our nest checks found hatching high at nests that are still being attended. All the chicks seem to be doing well in their first few days.
Read the full field report on Proteus.