Oceans Deeply  recently had a story about our work and the poor 2017 breeding season after an October interview with George Divoky.   Oceans Deeply is part of News Deeply  – an "award-winning new media company dedicated to covering the world's most important and underreported stories."
The story was written  by Jessica Leber and illustrated with photos by Joe McNally, who visited the island in 2001 to obtain images for Darcy Frey's New York Times magazine article on the early effects of climate change being seen at the Black Guillemot colony.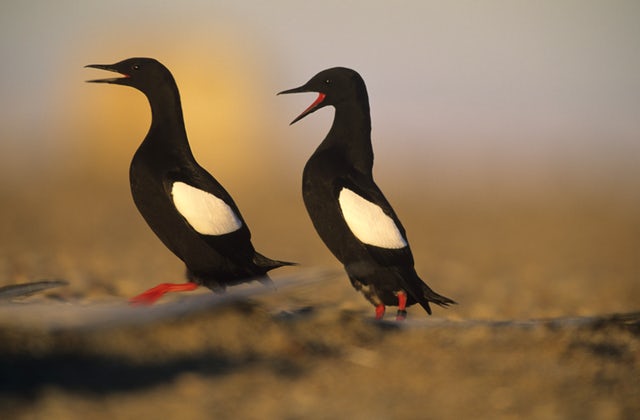 Joe McNally/Getty Images
The Oceans Deeply story also contains information from the online video of George's talk to the Oceans17 conference,  held by the Marine Technology Society and the IEEE Oceanic Engineering Society, and conversations with our collaborators on the  SENSEI (SENtinels of SEa Ice) project looking at behavioral and demographic responses of seabirds and seals to changes in sea ice in the Arctic and Antarctic.