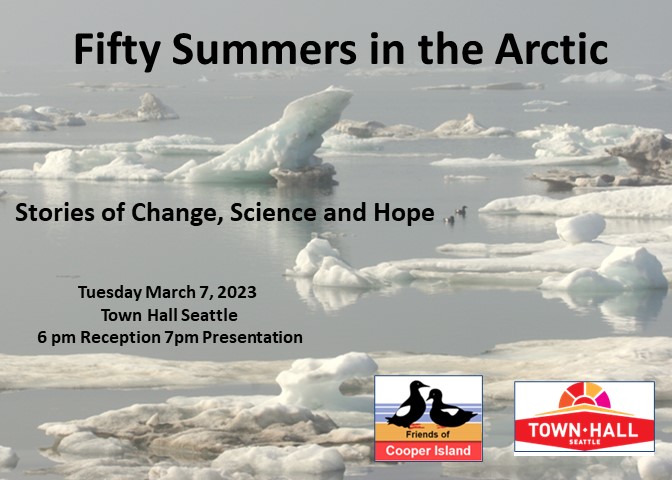 Please join us at Town Hall Seattle on the evening of Tuesday, March 7. In addition to providing an update on the status of our seabird study colony and the melting Arctic, we will share stories (some funny, some sad) about the joy and heartbreak of maintaining a remote field camp for five decades. We look forward to seeing old and new friends in the Seattle area who can attend in person, but are also glad the presentation will be available as a livestream on our YouTube channel.
The evening will begin with an in-person reception starting at 6 pm with light fare, beverages and conversation, followed by an in-person and virtual presentation at 7 pm. Attendance at Town Hall is free and no registration is needed.
Contact us at info@cooperisland.org with any questions.
We hope to see you there!