My three months on Cooper Island every summer for the past 45 years is characterized by long periods (up to 6 weeks) of being alone and with little dependence on the technological gadgets and infrastructure that dominate the lives of those living on the grid in the early 21st Century. The isolation and simplicity of my field camp are welcome perks of my study of an Arctic bird.
My experience this past week could not have been any more dissimilar to my field seasons as I attended the Consumer Electronics Show (CES) in Las Vegas. As if Vegas itself wasn't enough to cause a cultural whiplash, the CES is the nation's biggest convention, with over 170 thousand attendees. During an average summer on Cooper I might see 20 people over a 90-day period.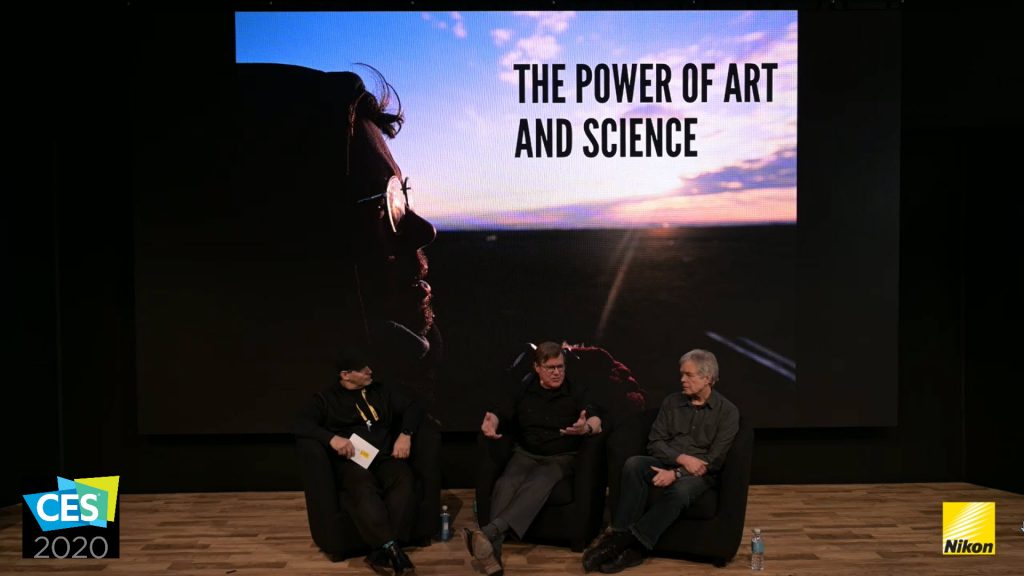 I was at CES because of a NY Times Magazine cover photo taken by Joe McNally in 2001 and his return visit to Cooper this past summer. Joe is a Nikon Ambassador and talked Nikon into backing his recent visit with a video crew to document his retaking of the 2001 shot of me standing just off the North Beach of Cooper Island. As part of Nikon's series of presentations in Las Vegas, Joe and I were on a panel discussing his visits, my work, and climate change with Mike Corrado for 45 minutes before a screening of the video. That conversation including the video is now online with the video also available here.
The response from those attending the CES session was especially gratifying – both for the appreciation of my research and outreach efforts, and the clear concern expressed about the ongoing climate crisis.
I have been very fortunate in having my research on the Black Guillemots of Cooper Island attract the attention of those wanting to inform the public about global warming – from the Late Show with David Letterman, to the NY Times Magazine, to the UK's Royal National Theatre. The experience in Las Vegas was certainly unique and I thank Joe and Nikon for helping me make sure – What happens on Cooper Island doesn't stay on Cooper Island.