We cancelled our 2020 update last March just as the potential danger of large social gatherings was becoming clear. While social distancing protocols in early 2021 prevented us from having our usual in-person evening of socializing and discussion, we were able to hold a virtual event from Town Hall Seattle on February 11. A video, which includes an option for closed captioning, is available on YouTube or by clicking the image below.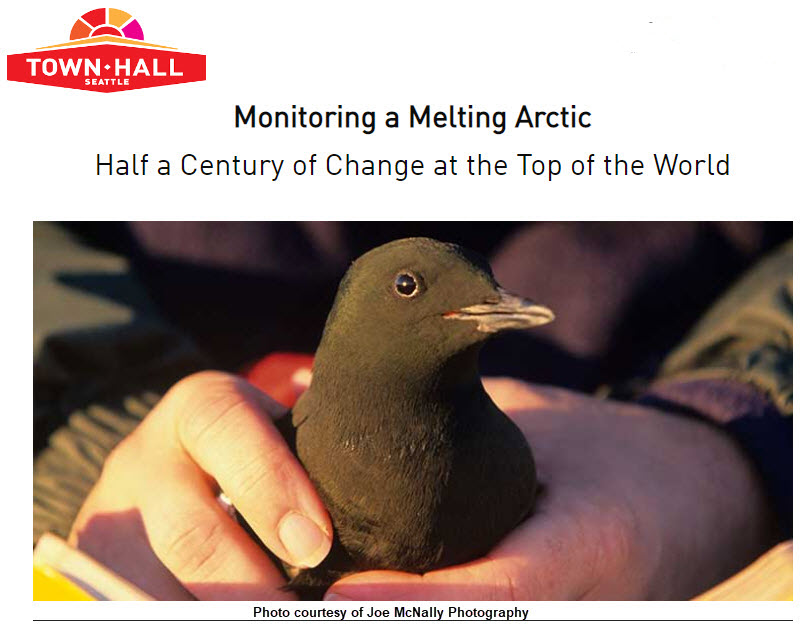 Like most everything else in the last 12 months the presentation required overcoming a number of stumbling blocks. It appeared for awhile that I would have to wear a mask while giving the talk – until a plexiglass barrier was found to place in front of the podium. Unlike the congenial atmosphere and camaraderie typical of our regular annual updates, I presented to an empty 850-seat auditorium with only Katie Morrison, board chair of Friends of Cooper Island, in attendance.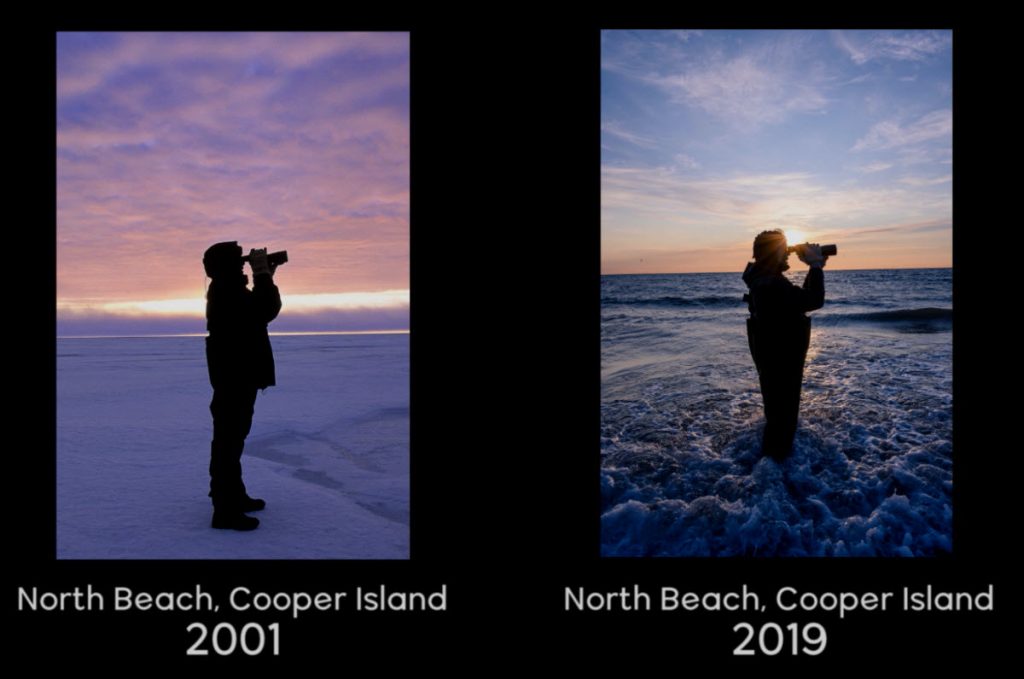 A major benefit of this year's event was that its online virtual nature allowed for a much larger and geographically diverse audience. We plan to have future updates be both in-person and online. While the online video is nearly 90 minutes long, the slide presentation ends at 1:09. Questions from the audience read by Katie make up the remainder of the video.
The presentation includes a short clip from the video of Joe McNally's visit in 2019, where he retook his 2001 image of me standing on sea ice just north of the island. Joe's entire 14-minute video has some great drone imagery that shows what Cooper Island really looks like and is well worth watching.
Looking forward to being able to see our friends and supporters at the our next update. Many thanks to all of you that have followed and maintained our research over the years.