Over most of its range the Black Guillemot is a nearshore seabird, occupying coastal waters during both the breeding and nonbreeding seasons, as do other members of the genus Cepphus. Pelagic or open ocean waters can offer abundant prey resources, but these options are often distant, patchy and unpredictable.
The nearshore typically offers seabirds a smaller but more reliable source prey base consisting of forage fish and benthic fauna from the ocean floor such as crustaceans or mussels.
The Arctic Ocean has extensive sea ice cover in the nearshore for the majority of the year; this presents a number of challenges to a nearshore species. Our work on the Cooper Island Black Guillemots has revealed a number of ways in which the species has met these challenges.
The current view from my cabin window illustrates one of the major problems guillemots face in the Arctic. Sea ice extends from the north beach of the island to the horizon and covers Elson Lagoon to the south. The only water available to the guillemots is a brackish pond in the center of the colony that provides no prey but is deep enough to provide sanctuary if the guillemots need to dive when pursued by an owl or falcon — regular visitors to the island.
Read George's latest field report at Proteus.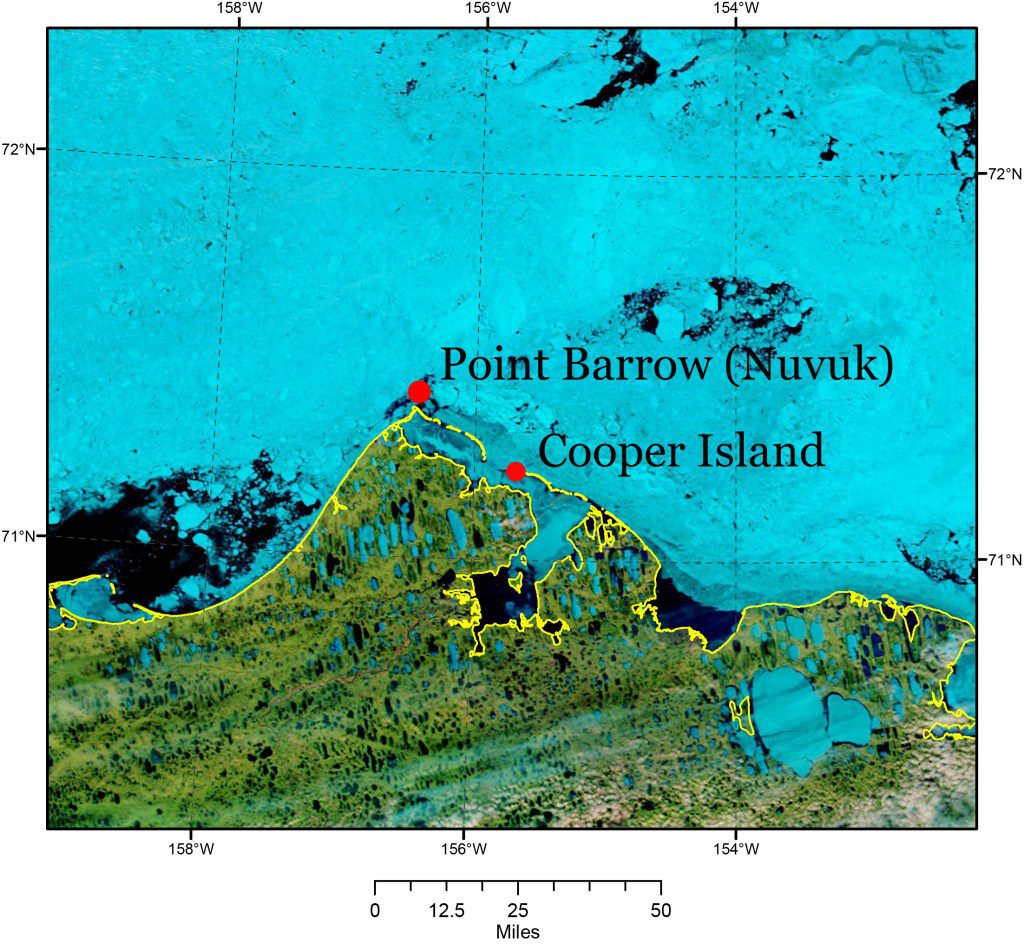 MODIS image from July 9; snow and ice have blue/cyan color, while clouds will be lighter gray/white. Image Credit: David Douglass/USGS